GECKO
Keywords:
Dreams, Detachment, Sensitivity, Psychic Perception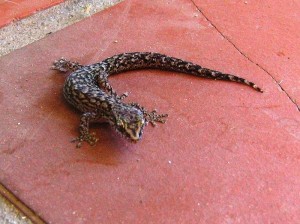 'When Gecko crosses your path:
~ Speak up! Don't be intimidated by others, what you say matters!
~ Take note of your dreams. Write them down and contemplate on them in the morning
~ When a problem is unsolvable, detach yourself from it. There is no need trying to control something beyond your control.
Think about Gecko:
When they get into a bind, their tails detach so they can save themselves. They then go onto regrow their tail which gives them their balance back following the experience. They are sensitive and perceptive to subtle movements and aware of all that surrounds them.
Call on Gecko energy when:
— You want a different perspective on a situation
~ You're in a conflict, situation or have made a decision over which nothing more can be changed or resolved
~ You are intimidated by a situation and need to speak up.
Gecko medicine teaches us:
~ To be aware of the subtle messages in our lives
~ To be perceptive to the changes around us
~ To detach ourselves, by letting go of things over which we have no control
Tarot Card Correspondence:
The Hanged Man
——
References:
— Animal Spirit Guides by Steven D. Farmer
— Animal-Speak by Ted Andrews