Evidential Mediumship (Spirit Communication)
w/those "Crossed Over"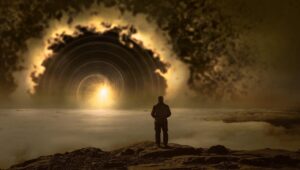 Do not stand at my grave and weep;
I am not there. I do not sleep.
I am a thousand winds that blow.
I am the diamond glints on snow.
I am the sunlight on ripened grain.
I am the gentle autumn rain.
When you awaken in the morning's hush,
I am the swift uplifting rush.
Of quiet birds in circled flight.
I am the soft stars that shine at night.
Do not stand at my grave and cry;
I am not there. I did not die.
– Mary Elizabeth Frye, 1932-
An evidential medium is a person who uses telepathy and energy to connect to your loved ones who have passed onto the other side. All mediums have their own style, however, evidential mediums will seek to give you bits of evidence that come from your loved one, evidence that they, the medium would not know otherwise, for you to validate so that you can understand the medium is talking to your loved one. Once you have a clear understanding that you are speaking to your loved one through the medium, they can go on to give you messages that you can then trust is coming from your loved one because of the evidence you have received.
To get an effective mediumship reading, you need to be open to hear from anyone who is available, who is the person who needs to come through for you the most, and issomeone you have an emotional connection with.
Most often, a close loved one will come through, but it may be someone who needs to get a message to a loved one that you know, making you, in essence 'the medium' or someone else who needs to get a message to you. (Read Mediumship Reading Tips to get the most out of your reading.)
For people who are open to the process, it proves to be a rewarding experience. Please read my testimonials for input from other clients, as well as my blog post "Learning to be a Medium" for more information.
I look forward to speaking with you and your loved ones.
Payment
Please note that by ordering a reading you are agreeing to my Disclaimer & Terms of Service.
GIFT CERTIFICATES are available for any of the readings offered. Completed certificates are available via email in PDF format for you to print out and present to your gift recipient.