Tarot Readings
Tarot cards are a tool for the intuitive arts. I do not use or consider the tarot is for "fortune-telling". While all readers have different styles, I use the tarot as a tool of self-discovery.
My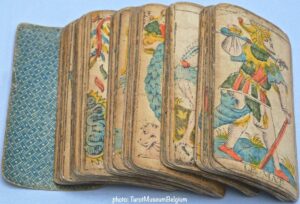 style serves as guidance by using the cards to look at the current influences & help bring to light issues still under the surface (in the subconscious). With knowledge of these issues, you may use your free will to make conscious decisions about your life. I will never tell you 'what' is going to happen, but if I see something likely (or unlikely) I will seek to find the actions that you need to take to facilitate those events happening, or not. Tarot cards help me tap into your subconscious to look at your hopes and fears, and what may be holding you back or what you might be doing to sabotage yourself.
Through this process, I may suggest what could be most beneficial for you to change in your thinking and/or your behavior to help you bring a situation to fruition, or to alter it's course. The choice is ultimately yours. That is free-will.
Readings may be general, or you may ask a specific question or situation. There are different spreads available for different situations.
---
Reading Options

4-7 Card Spreads
 • Approximately 30 min reading
8-12 Card Spreads
• Readings run about 45-60 min.
---
Tarot card readings are done via telephone or Zoom
To learn more about my philosophy, or determine if I'm the right reader for you, click Here
If you have any questions, please feel free to contact me
Please note that by ordering a reading you are agreeing to my Disclaimer & Terms of Service.
GIFT CERTIFICATES are available for any of the readings offered. Completed certificates are available via email in PDF format for you to print out and present to your gift recipient.