MEDIUMSHIP & TAROT TESTIMONIALS
Mediumship Testimonials
---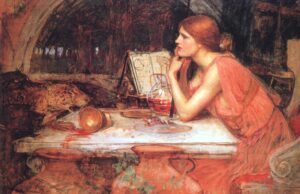 I was referred to Lisa Larson though my neighbor and friend, H. O'Connor. I had lost my daughter to suicide three years ago and was very eager to hear from her. I have always believed in the spirit world, but found it hard to find someone to do legitimate readings. Lisa was very precise and detailed and told me things no one would have known. My reading was done over the telephone and I was very pleased with her. I would definitely refer anyone to her. She is the real thing! ~ Barbara B. San Diego
---
Hi Lisa. First of all thank you very much for giving me such a great joy by being able to communicate with my mother. My whole family and I are very happy and at peace to know that she is ok.
I also want to share with you, that I told my dad about the reading and about the things that my mom showed you. Surprisingly he was very moved AND it turns out that "Memories" is a song that they both loved, and used to sing a lot when they were at school here in the U.S, he even told me that he still listens to the song when he feels sad and it reminds him of her. Again I want to thank you so much for that reading Lisa because it gave all of us peace to know that she is still with us. ~ Sandra M., San Diego, California
---
SpiritCaat, whose given name is Lisa, approached our reading with open attentiveness and honest communication.She was looking for repetitive symbols in her work, clues as to common themes, and how they compared to true messages from beyond. I was impressed with how pragmatically she approached the very lofty topic, and how she tied past readings to mine (confidentially, of course). I had no expectations as to the reading's outcome and considered myself an open book, so my overall experience was very positive.
My great aunt Phyllis spoke to me through SpiritCaat's otherworldly and intuitive connection. She is my grandmother's long lost and deceased sister, and confirmed who she was by offering up her mother's name directly. There is no way Lisa could know that my great grandmother's name was Grace. In the beginning, when SpiritCaat was "warming up", I was doodling around on my notepad (determined as I was to take notes), clearing my thoughts, and opening my mind. I wrote "ding dong" on the pad, which meant nothing to me at the time. It turns out, my Aunt, who was to receive a message from this reading, hears a door bell ring just before receiving big news about a family member. This tidbit was further confirmation of the genuine nature of SpiritCaat's gift. What greater gift than healing could a medium offer. ~ Donna, Artist, San Francisco
---
Wanted to say a BIG thank you!!!!! Yesterday's [mediumship] reading was SO amazing. You brought me so much peace of mind and most of all HUMOR!!!! I love that energies retain their humor on the other side. It is a reminder to me to stay light and bright because that is all that truly is real. ~ Elizabeth, Pet Environmentalist, San Diego
---
My mediumship reading was so much fun! I had no expectations and was amazed with Lisa's accuracy. She knew the first name initials and relationship to me of several of my departed family members. She confirmed my thoughts that someone was really watching out for me. What a great experience. ~ Joni H., Esthetician, San Diego
---
Before my reading with Lisa, I had been extremely depressed about a cat I had lost. I became obsessed – I could think of nothing else. During my reading, my mother came through telling me that she was, out of love for me, taking care of my cat. All of my fears and worries just dropped away and I'm really at peace with the situation now. It was a very healing experience. I am so grateful to Lisa for putting me in touch with my mother's loving message. ~ Karin, San Marcos, California
---
TAROT TESTIMONIALS
---
If you are looking for a professional, sincere and insight-packed tarot reading, I encourage you to commission Caat for your next reading.
When I came to Caat (via webcam) for a Tarot reading I was in need of some major clarification on a few issues troubling me.Caat seemed to know exactly what I was going through and identified my key struggles right from the start. It was clear her psychic ability is fine-tuned as she easily focused in on some issues I needed revealed.
Through her gifts of psychic energy reading and tarot interpretation Caat was able to assist me in constructively dealing with these issues. Even better, she conducted the reading with levity, charm and grace. I really had fun during the reading, which made my problems seem less worrisome than before I talked to Caat. I highly recommend Caat, and will contract her tarot services in the future. ~ A. Venefica, Tarot Teachings
---
SpiritCaat is a seasoned and professional tarot card reader. I definitely had the sense of her opening to higher wisdom as she read my cards. I was impressed with her focus and presence as well as her excellent insight and clear intuition regarding my situation. She also thoroughly explained everything in an accessible and friendly manner. You'll likely pay a lot more for an inferior reading. All the best elements of a good reader — highly recommended! ~ Laurel, San Diego
---
Lisa did a Tarot card reading to help me explore the roots of my over eating issues. Together, Lisa and the cards went straight to childhood events that taught me to seek comfort in food. With this new clarity, I am working on making changes. ~ Joni H., Esthetician, San Diego
---
Thanks for your reading Lisa. It was rich, accurate and full of practical advise that I can put to use right away. The reading was key in getting me back on track and more focused on my business. I was really lacking a well defined goal and was not able to make a plan if I could not even define my goals yet! Now that I have a specific goal, setting the plan is easy and allows me to move forward without waisting time and energy where it is not needed.
I also needed that reminder that every stride I take is a step towards my goal even if I am not quite there yet. You were spot on when you said that I am just starting to realize that I can have fun and still do what I love and now I can go forward knowing that all my energy is focused in the right direction! I will certainly be applying all the good advise the reading gave me. ~ Amy, Website Creator, Hudson Valley, New York