LISA LARSON
PSYCHIC/MEDIUM • TAROT READER
Mediumship Trained and Certified by Lisa Williams
Welcome. My name is Lisa Larson. I'm also known as Caat or Spiritcaat. After having done tarot and psychic work for most of my life, I woke up one day and literally heard, "You're suppose to become a medium and a healer." …. So I did.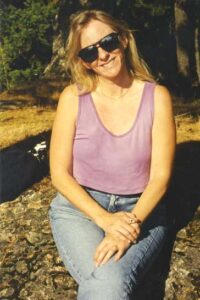 Since I am not one to do anything half-heartedly, I have studied with mediums at the top of their field: world renowned Psychic/Medium Lisa Williams, (who has "certified" me as a medium who meets her standards of quality), John Holland, Robert Brown, Janet Nohavic, Mavis Petilla, and author of "So You Want to be a Medium," Rose Van Eynden.
In addition to mediumhip, I am an animal communicator , tarot reader, reiki master & ordained Huna Alaka'i, and shamanic healer. I pride myself on my ethics and my striving to be better on my worst day than most people are on their best.
I have a Master's Degree in human behavior, a Bachelor's Degree in liberal arts/media communication, and two Associate in Arts Degrees: one in liberal arts, the other in media communications. I was also in one of the early graduating classes of the prestigious Musician's Institute (formally known as Guitar Institute of Technology.)
In my early years, I had thought that I would be a professional musician, which I was until a series of neck and back injuires ended my career. In searching for something to replace music (which nothing ever could until now) I have worked in different capacities with people needing assistance on such issues as relationships, career, spirituality, abuse survival, food addiction (ie: weight loss) and drug addiction, as well as being a college professor for 15 years, teaching public speaking, marriage and family relationships, video editing, and media and film studies.
But something always kept leading me back to my psychic roots, which I now understand it to be my ultimate life calling: to assist others and to be a spiritual influence in the lives of both people and animals.
On a personal level, loves and interests are my cats, my husband, photography, drawing and sewing. I currently live in Southern Califonia with my husband and our three fur-babies, Koanani, Ohana and Pono.
Lisa did a Tarot card reading to help me explore the roots of my overeating issues. Together, Lisa and the cards went straight to childhood events that taught me to seek comfort in food. With this new clarity, I am working on making changes. ~ Joni, San Diego
This site was created on a Macintosh • Last updated: January 2012 by Spiritcaat
Site and Content © Spiritcaat 2008-2022